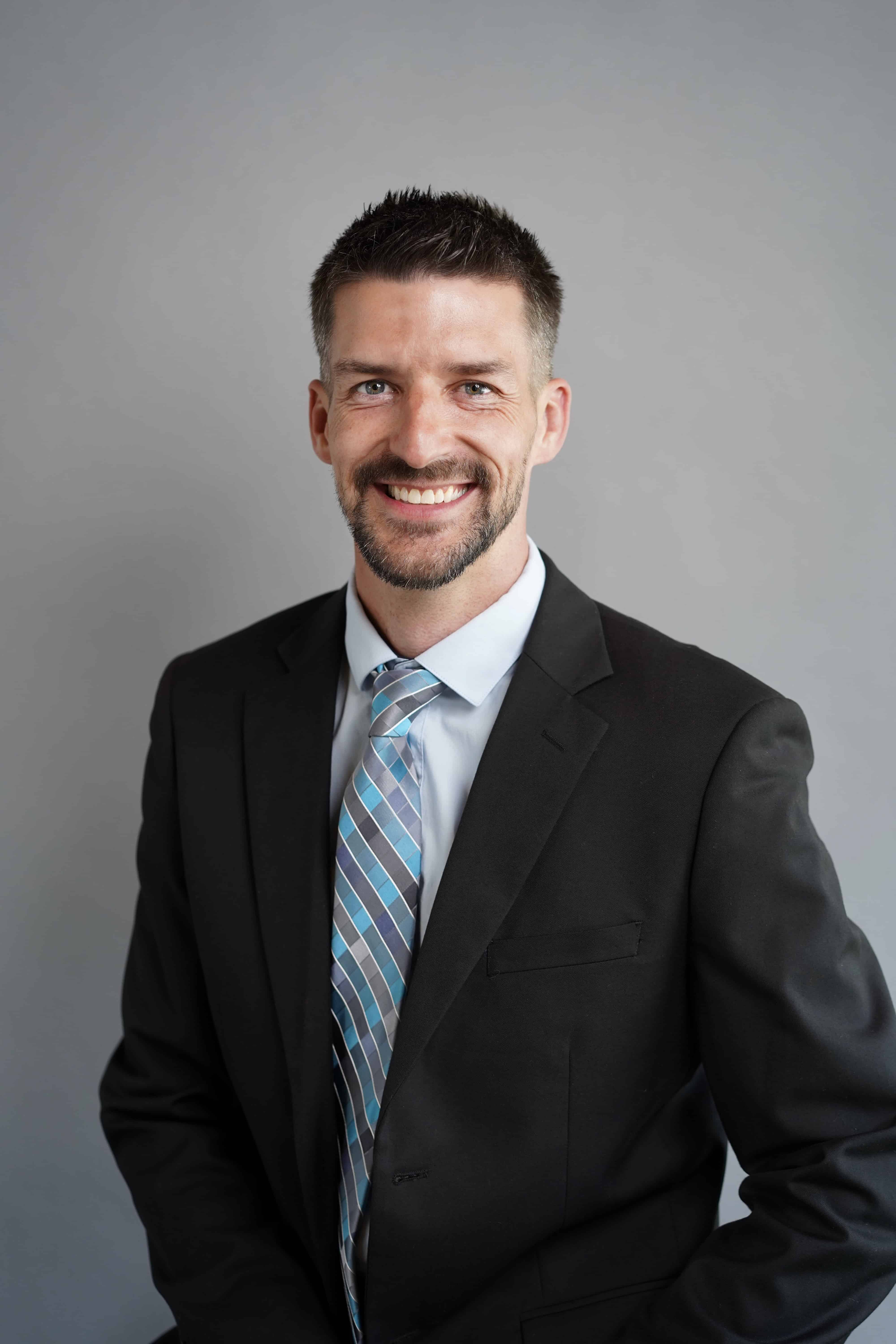 Owner | Managing Broker Derby Office
Derby Office
5043 U.S. 5
PO Box 331
Derby, VT 05829
Email Phone: 802-334-1200 Toll Free: 800-273-5371 Fax: 802-334-5402

About Nicholas
My Email - nick@farmandforest.com
I've practiced in Real Estate since 2000 and am a co-owner and the Managing Broker of Century 21 Farm & Forest. I started in Real Estate during the summers while attending the University of Vermont, where I graduated with a B.S. in Mechanical Engineering Management. Post-college, I traveled throughout the U.S. and worked as a handyman mainly in Colorado and Alaska I have always appreciated the beauty of the Northeast Kingdom where I grew up and returned to Vermont to continue working with my family's business. In July 2012, I married my longtime sweetheart, Megan, and in November 2013 we welcomed our son Brock We completed our family of four in 2015 with our beautiful daughter, Brynn. I enjoy outdoor activities such as hiking, hunting, soccer, riding ATVs, snowmobiling, skiing and snowshoeing. I also like doing construction and land improvement projects. I thoroughly embrace my work as a Realtor because of the diversity of each day and to see the joy of customers and clients realize their goals! Our top producing team would be honored to assist you in any of your real estate endeavors!
Nicholas's Testimonials
We had a few agents try and sell our house but Nick was the only one able to get it done. He went above and beyond several times throughout the process. He also did a great job negotiating the final price and was not interested in just getting a deal but rather getting a good price for us. I highly recommend him.
Dear Nick: Today you closed on the sale of my home and property in Craftsbury. This was a transaction that became an amazing feet on your part given the complex real estate market. This home was on the market for a year before I listed it with you. Almost immediately there was buyer activity and eventually an offer that worked. In less than five months you moved a beautiful property that had no offers for over a year. Throughout your handling of this property you were always [...]
~ David C. Niklaus, Falmouth, ME
Nick answered all of my questions as we went through a wide variation of possibilities in terms of home interests. He was incredibly patient and friendly with his advice, and was willing to acknowledge his limitations, which reinforced my trust in him. Even though he was not our buyer's agent, he was still very attentive to our questions and needs, and I felt that he wanted to make sure we had enough information to make an informed decision on buying a home. My wife and I could not [...]
~ Sam & Bridget, Orleans, VT
Nick is a knowledgeable real estate broker who has a good command of pricing in the local market with a broad base of potential home buyers. That "Rolodex" of customers enabled our farm to be sold in about one month after we re-listed it with his agency. We had initially gone with another firm, but in over six months' time saw only minimal activity and received NO offers. They say timing and location are the two variables in real estate. As the daughter and granddaughter of [...]
We would have put more stars next to this gentleman's name if we could! Nick is really great to work with and we recommend his services. Nick was always on time and returned calls in a very timely manner. When we had questions or concerns, Nick's answer were clear and knowledgeable. Any seller or buyer would be impressed with his knowledge and level of services. He is extremely thorough, patient, and honest. We will continue to return to Nick for our real estate needs :)
Nick is a person that goes above and beyond what you would expect of him. He sets his expectations based on your needs and then outperforms. We used Nick for the purchase of a home and a business and on both occasions he came through for us. He was asked to do specific research for us and he presented information above what we expected. If we called him and didn't get him live, he returned calls within hours. I would highly recommend Nick for any real estate opportunity in the [...]
When I decided to purchase a house in Newport, VT, there were a lot of factors to consider from the location & property size to the style of home. The one thing that surprised me was the job of finding the "right real estate agent" to help me with my purchase. I discovered that finding a home was not easy for I had to find a place that would fit me and my lifestyle. After speaking with a few real estate agents in the Newport area, I felt that they would sell me "any [...]
Responsive and professional are two of the best words to describe Nick. Buying (or selling) can be a nerve-racking experience. Nick was always available to answer our questions. The MLS/internet presentation of our home that Nick and his team created was absolutely beautiful!
Nick Maclure and his team are outstanding. They work seamlessly together. This allows them to provide immediate attention and answers to even the most complex questions. Every bit of either process will be fantastic (we have bought and sold through Nick). Nick has an extraordinary knowledge of the local area. He knows how to get things done and who will do it right in the Northeast Kingdom. Nick has an exceptional eye for property value and what will and will not work in the current [...]
~ buyer/seller, Derby, VT
My husband and I were looking to buy from out of state. Nick Maclure knew we had limited time to look at houses and have an accepted offer. He was very attentive to our needs. He is impressively knowledgeable about the area and most of all, he is patient. He was able to help the process along, even after we left. He was an invaluable part of the process for us.
~ Robyn Fowler, Derby, VT