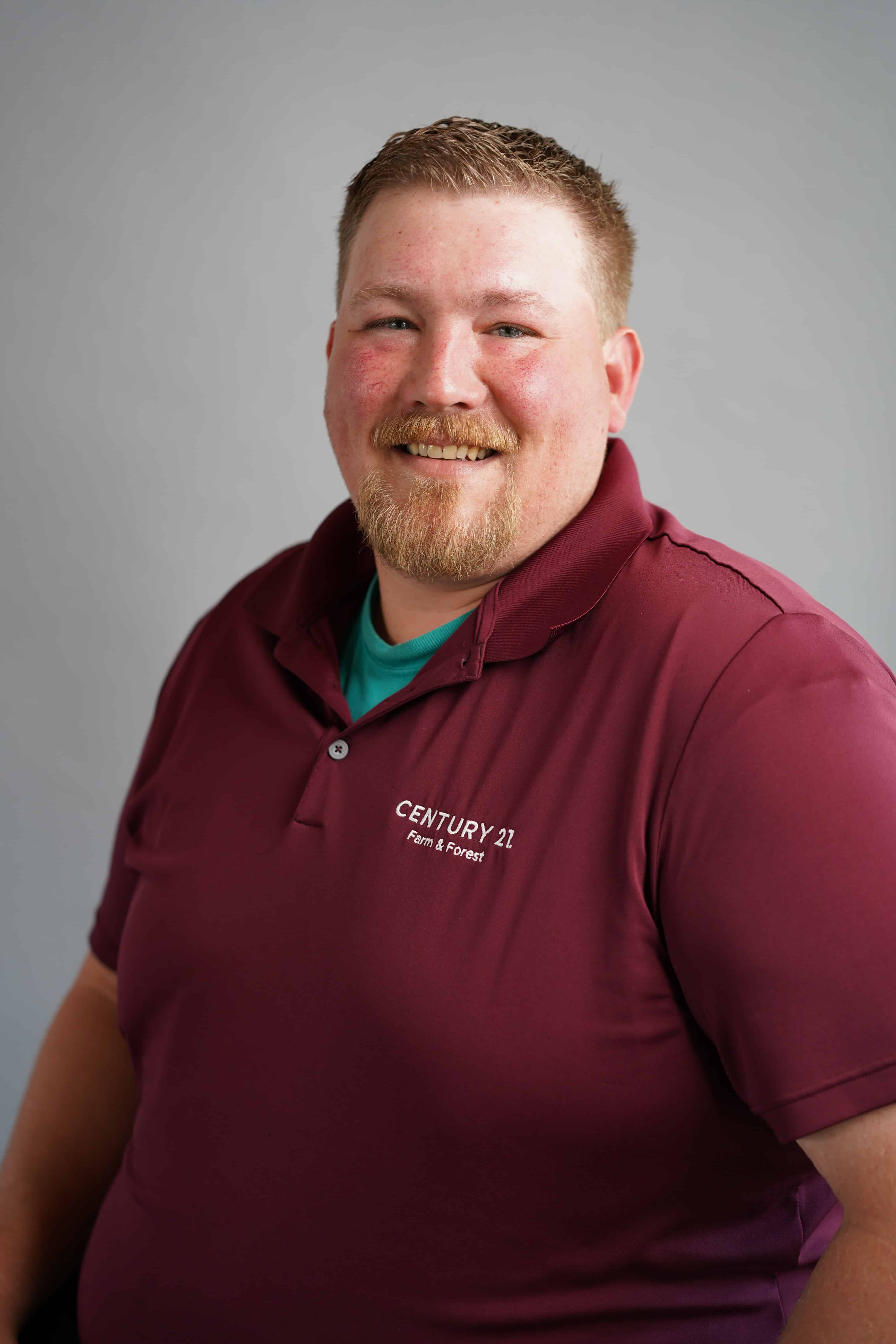 REALTOR® | Sales Associate Derby Office
Derby Office
5043 U.S. 5
PO Box 331
Derby, VT 05829
Email Phone: 802-334-1200 Toll Free: 800-273-5371 Fax: 802-334-5402

About David
I was born right here in Newport, and 3 years ago decided to purchase a home in Derby where I currently reside with my wife Heather and our dog Baby. I love this area for its natural beauty and variety of outdoor activities just outside our doors. I have worked in the customer service industry for the previous 6-plus years, making it a priority to achieve my customers' satisfaction, and I pledge to make that my number one priority in the real estate profession as well. Give me a call and see what I can find for you!
David's Testimonials
David Kennison was completely professional and communicated with us almost on a daily basis. His knowledge of real estate rules and laws made us very comfortable. We would definitely use David as a seller or buyer agent. David should be the posterman of your organization. This Century 21 Farm & Forest office was very professional and welcoming. Everything was very smooth with David running things for us.
~ John & Penny Queenin, Derby, VT
What I was looking for was somewhat out of the mainstream, and the great majority of properties for sale simply did not come close to what I had in mind. David Kennison quickly understood this and helped me to zero in on those listings that would be of most interest to me. He is a very good listener, a strong advocate, and he worked hard for me. As much as I was pleased with Dave's performance, the hours we spent together were an equally positive experience....Dave is just a good guy [...]
~ Jim Snyder, Suffield, CT
David Kennison was fantastic to work with. He made the daunting task of purchasing my first home as simple as possible every step of the way. He was always quick to respond to the many questions that came up along the way and if he didn't have the answer himself, he would call experts in that area to get me the information that I needed. David was professional, courteous, and just an all around great guy to spend time with while you are searching for the perfect home. If I ever have [...]
~ Matthew Birchard, Morgan, VT
David Kennison went above and beyond to help us get into our new home. It was our first time buying and we had a million questions along the way and if he didn't have the answer he went and found one. He even helped us navigate through some challenging mortgage questions that we didn't understand. We would use him again, no question about it.
~ Lisa M., Island Pond, VT
David Kennison did an amazing job helping me through the process of purchasing my first home! He gave me great advice. He answered any questions that I had professionally and promptly. He guided me through the whole event making sure that I was informed as it went on. All of my needs were met and he went above and beyond to make sure that my home buying experience was a pleasant one!
~ Nathan Graves, Newport, VT
I started out with a different buyer's agent that didn't work out, then David Kennison called and the first thing he said is, "Let's get this done!" He's motivated and he always stays in contact which is important to me. I have already recommended him to people I know. He made the process smooth. Usually all I had to do was confirm and sign paperwork - he did all the heavy work. He made buying a house not such a headache.
~ Kregg Paradise, Richford, VT
Mr. Kennison helped sell our house at a price that we were extremely happy with. David was always courteous, friendly and genuinely enthusiastic in his efforts to sell our property. His knowledge of the Derby area real estate market was essential in competitively pricing the home. He inspected our house before putting it on the market and suggested a few minor inexpensive changes we could make to help sell the property. David always kept us informed about showings and gave us honest [...]
We were very impressed with Dave Kennison. We feel he went beyond the call of duty. Always answered all our questions very honestly, which was very important. Any time we left a message he always returned our call. We would surely go through Dave again. We would highly recommend him to anyone that is going to sell their property. He was very sincere, honest & upfront. GREAT SALESMAN.
~ Raymond Routhier, Derby Line, VT
I highly recommend David Kennison to any and all folks in need of a Realtor. Dave's the Man!
~ Jean M. Peck, Port Orange, FL
Dave made a nightmarish process much easier, smoothed over unexpected delays, and even went so far as to paint a portion of the property during closing. While finding a home, he was extremely patient and professional, level headed and not afraid to tell me when he thought that some sellers were trying to take advantage or were asking too much. Consummately punctual and knowledgeable about local contractors and the needs of Veterans using VA loan entitlements. He really worked hard for me [...]